re: collections, Six Decades at the Rose Art Museum
June 25, 2021 – June 16, 2024

Rose Art Museum, Brandeis University, Waltham, MA
Gerald S. and Sandra Fineberg, Lower Rose Galleries, and the Lois Foster Wing
Curated by Dr. Gannit Ankori, Henry and Lois Foster Director and Chief Curator, Dr. Elyan J. Hill, Guest Curator of African and African Diaspora Art, and Caitlin Julia Rubin, Associate Curator and Director of Programs.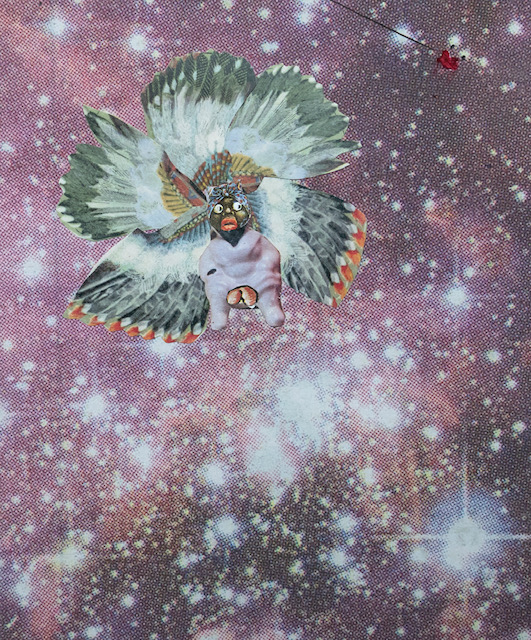 Presented in celebration of the Rose's 60th anniversary, re: Collections, Six Decades at the Rose Art Museum presents works acquired by the museum over the past six decades. It looks both back and forward, as it "challenges the conventions of art historical narrative by uncovering new connections, charting alternative genealogies, and inviting innovative interpretations of modern and contemporary art."
Two of Ari's pieces are included in the show: Black Indian Goddess (above) and The Annunciation.
Artists include:
Radcliffe Bailey, Matthew Barney, Mark Bradford, Sarah Charlesworth, Robert Colescott, Renee Cox, Jamal Cyrus, Christine Sun Kim, Käthe Kollwitz, Willem de Kooning, Beauford Delaney, Jim Dine, Mark Dion, Melvin Edwards, Ellen Gallagher, Sam Gilliam, Marsden Hartley, Grace Hartigan, Robert Indiana, Jennie C. Jones, Ellsworth Kelly, Yayoi Kusama, Roy Lichtenstein, Al Loving, Danny Lyon, Marisol, Noé Martínez, James (Ari) Montford, Robert Motherwell, Senga Nengudi, Louise Nevelson, Yoko Ono, Robert Rauschenberg, Elle Pérez, Pablo Picasso, Howardena Pindell, Betye Saar, Lorna Simpson, Cindy Sherman, Andy Warhol, Fred Wilson, Jack Whitten, Dahn Vo, and others.
More information about the exhibition here.


James Montford: Persuasions 1990–2015
May 1 – June 21, 2015
Mills Gallery, Boston Center for the Arts, Boston, MA
Curated by Vera Ingrid Grant, Director of the Ethelbert Cooper Gallery of African American Art at the Hutchins Center, Harvard University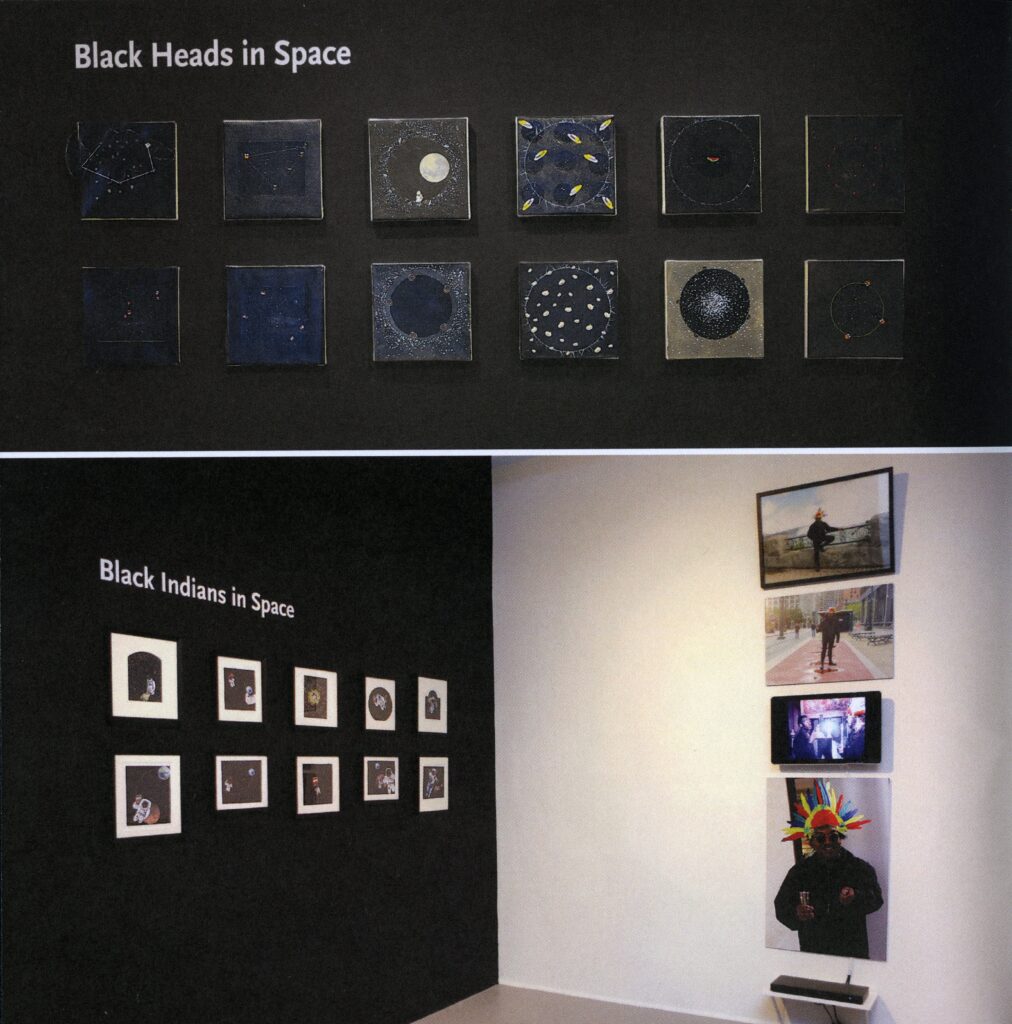 The first retrospective survey of Ari's work included works in a variety of media as well as performance and was accompanied by an exhibition catalogue, a Dialogue event between Ari and Curator Vera Ingrid Grant, and a participatory Salon discussion of experiences and ideas on the subject of Identity in Art.
Vera Ingrid Grant wrote "This retrospective explores his personal landscape of civil unruliness and insistent social persuasions, integrating his own racial confrontations into his visual constructions. Examples include the hangman's nooses and various commercial memorabilia featuring racist caricatures of black folks that began appearing in his work and video performances in the early 1990s. Exploring Montford's interrogations as a series of conversations in which he periodically questions current social fixations and weaves them into his ongoing productions, the exhibition ranges from his work in the 1990s to his current projects that incorporate the national social moment of "Hands Up" sparked in response to Eric Garner's racially charged arrest and death in New York City."
More information about the exhibition here.